All credits to Net-A-Porter:
As we weave more sustainable philosophies and practices into the fabric of our daily lives, the design of our homes is a good place to start. From doing the right research to buying pieces made to last, three experts share their advice on taking a more sustainable approach to interiors. 
Consider upcycling furniture with paint, or reupholstering favorite pieces to breathe new life into them
1. Research materials and purchase investment pieces
"Sustainability is a high priority for many of my clients, and in all my projects I try to source ethically approved materials," says interior designer Alexandria Dauley of Dauley Design, who's also a co-founder of United in Design, a charity championing diversity in the industry. "My bespoke joinery is created with ethically sourced materials and we regularly use upcycled or reupholstered furniture. We always try to fit renewable energy sources for power into our larger build projects, too. My advice to anyone renovating their property would be to research the origins of the materials and products you are using to ensure they are sustainable and have a low environmental impact. Buy the best-quality products you can afford to avoid single use – high-quality furniture can last years and then be handed down."
"
Make time to ask the right questions about materials and products before you start a project or buy something new – and allow time to source better if they don't pass the test
"
NINA WOODCROFT, FOUNDER OF INTERIOR DESIGN STUDIO NINA+CO
Whether you call it vintage, antique or pre-loved, pieces with patina bring depth and texture to any interior. 
"Just like fashion, circular business models are flourishing in the world of interiors," says Rosanna Falconer, consultant and co-founder of FashMash. "Savvy homeowners have been shopping second-hand furniture for decades at markets or antique shops, but now it's easier than ever, thanks to online marketplaces like Vinterior. Whether you call it second-hand, vintage, pre-loved or antique, it makes so much sense to rediscover older pieces in the home. Sometimes, their flaws make them all the more special, or they can be upcycled with a fresh coat of paint or reupholstered with a new fabric. The table and chairs I have used for all my dinners over the years are inherited from my great aunt, for instance. Clever design doesn't date, and the fact the table can expand from six to 14 people (at a squeeze) is genius! I just reupholstered the chairs in a new fabric to match the curtains next to the table."
3. Reimagine items to make them last
"On a smaller scale, I've been trying to repair [pieces], which is a crucial part of the circular economy," continues Falconer. "For instance, my antique cotton damask tablecloth had been through one wash too many and developed a gaping hole. I commissioned my creative friend Kila Carr-Ince to reimagine it into napkins, plus a smaller linen for my daughter's birthday, hand-embroidered with her birth flowers."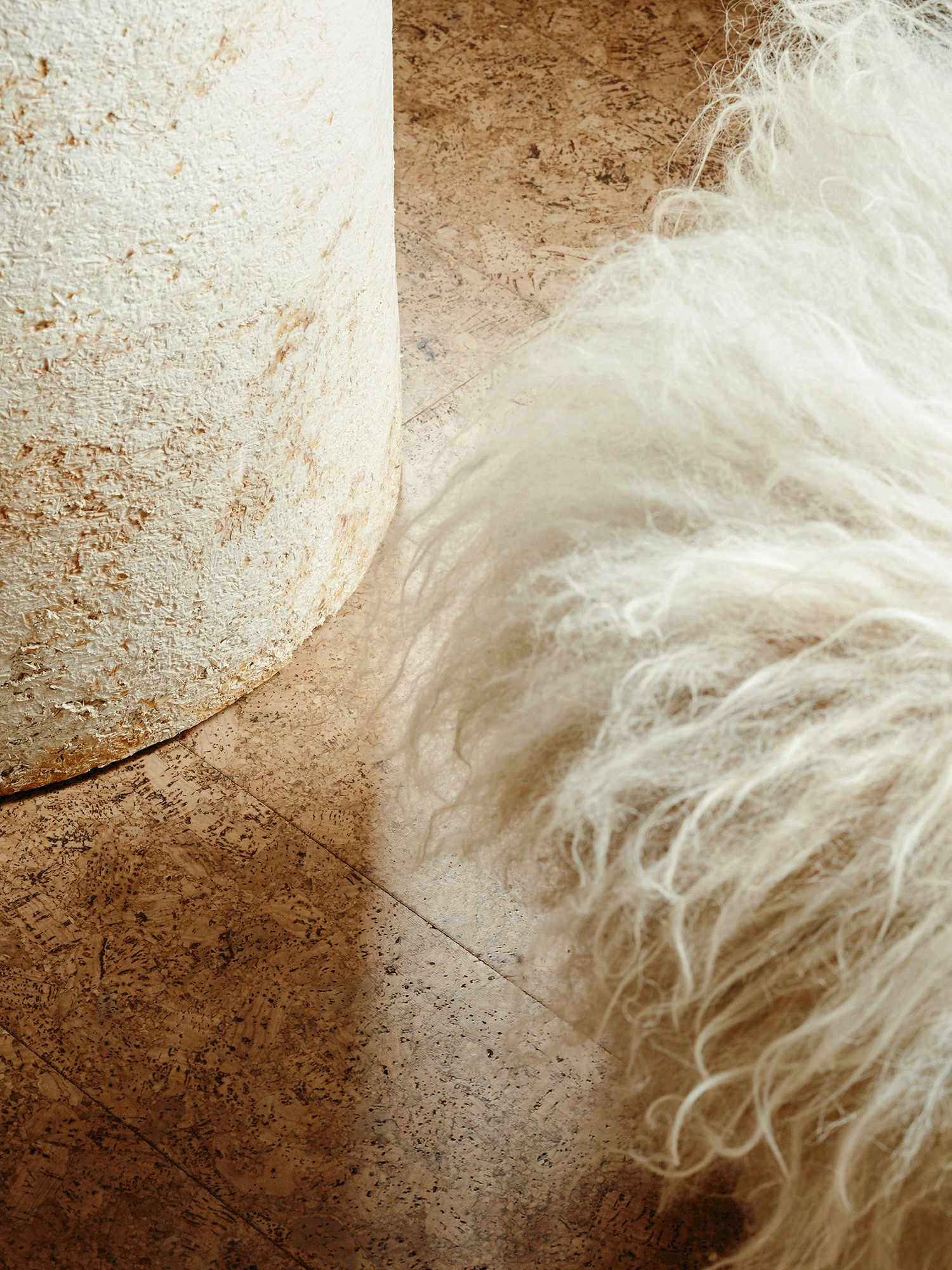 Before you buy anything new, find out as much as you can about where the item comes from, how it has been made and by whom - these decisions will inform your purchases and, ultimately, the eco-credentials of your finished interior.
4. Do your research and shop around
"Educate yourself on indoor air quality and how the materials and paints used in your home can have long-reaching effects on your health and the environment," advises Nina Woodcroft, founder of interior design studio Nina+Co. "Avoid MDF and use completely VOC-free paints, which are readily available online if you can't find them in your local DIY store."
5. Take time to ask the right questions
"Make time to ask the right questions about materials and products before you start a project or buy something new – and allow time to source better if they don't pass the test," says Woodcroft. "Where have the materials come from? How far has something traveled to get to your home? Are the growers and makers likely to have been fairly treated and paid? Is it made well; will it last well; or might you get bored of it quickly? Is it biodegradable or easily recyclable? Does it contain any harmful resins, glues or toxins that could be harmful to the user or the environment?"